THE WORLD'S FOREMOST FILTERS
Our range of automotive filters is engineered with one thing in mind: PERFORMANCE.
With high-quality components and the latest filtration technologies, FRAM is your guarantee for enhanced engine performance, increased fuel efficiency and reduced engine wear.
OIL FILTERS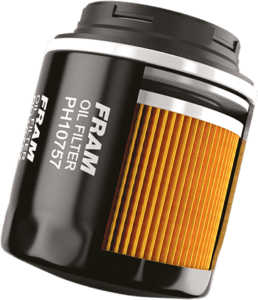 Our range of spin-on canister and cartridge metal-free oil filters offer protection for all vehicle applications, ensuring optimum engine performance.
FRAM spin-on oil filters trap abrasive dirt particles carried in the oil that may cause engine damage. Our range of world-class spin-on oil filters is encased in steel cans that are powder coated to protect against corrosion and includes full flow and bypass oil filters.
Our cartridge metal-free oil filters are eco-friendly and designed for modern engines. In a cartridge metal-free system, the filter housing is built into the engine and the filter element is fitted to the filter housing.
AIR FILTERS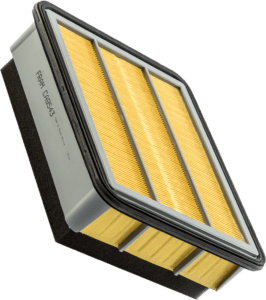 Air filters play a vital role in the combustion process that powers the engine. Unfiltered air contains dirt particles that enter the engine combustion chambers and damage the pistons and rings, resulting in expensive engine repairs.
FRAM's range of air filters is manufactured with plant-based cellulose or synthetic media to filter dirt particles of all sizes from air entering the engine. This improves airflow and creates the ideal air/fuel mixture for optimum combustion and fuel economy.
Our filter media is resistant to ambient airborne moisture caused by humidity, which is prevalent in the South African climate, to ensure performance is maintained.
FRAM panel air filters are sealed with high-density polyurethane foam, to ensure a secure fit in the air filter housing and prevent any air bypass.
FUEL FILTERS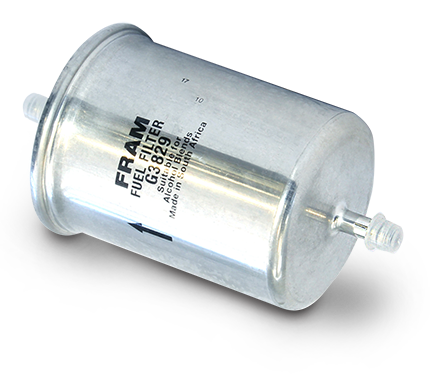 Your car's engine relies on clean fuel to keep it at peak performance. Our range of fuel filters, for petrol and diesel engines, remove damaging impurities from the fuel to protect the fuel injectors and the fuel pump. We offer an extensive range of fuel filters to meet the performance demand of advanced engine technology. These include:
Spin-on fuel filters
Metal cartridge fuel filters
Metal-free cartridge filters
Nylon-petrol filters
EFI filters
Wrap filters
CABIN AIR FILTERS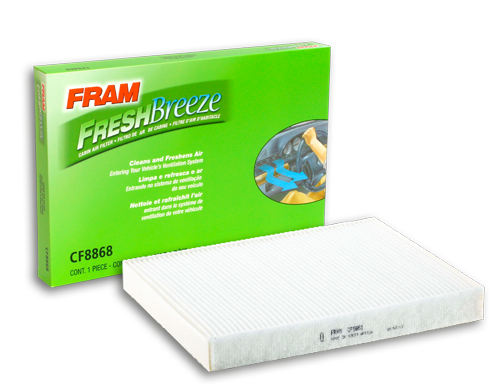 FRAM Fresh Breeze filters out 98% of dirt particles <10 micron in size from the air entering the ventilation system, for improved driver comfort. It also optimises the performance of the air conditioner, making it more efficient, while lowering fuel consumption. Another benefit of fitting FRAM Fresh Breeze is it prevents windscreens from misting up, enhancing visibility during poor driving conditions. FRAM Fresh Breeze is available in carbon activated and particle cabin air filters. Cabin Air Fitment DIY
FILTER KITS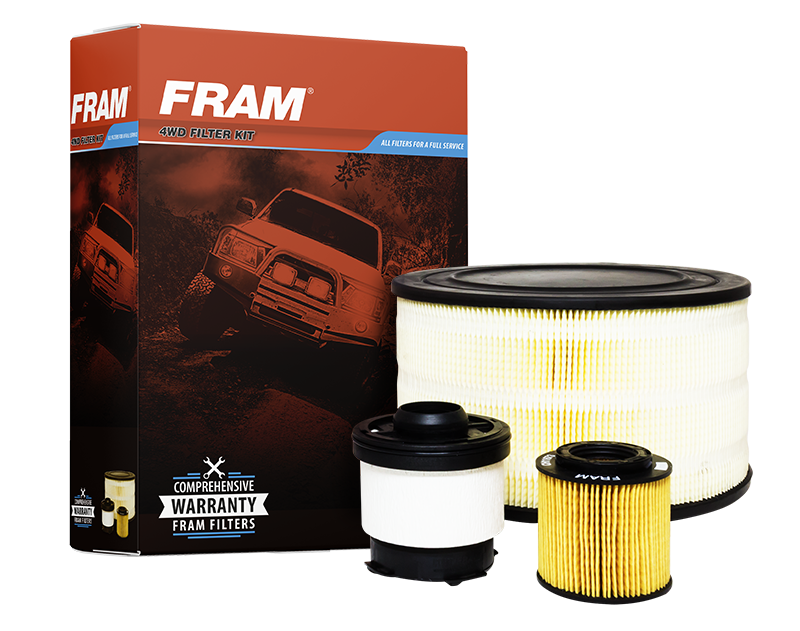 FRAM filter kits offer a convenient filtration solution for major vehicle services. The filter kits comprise of oil, air, fuel and/or cabin air filters all in one box for the top-selling passenger and LCV vehicles.
QUALITY
The FRAM quality system is regularly assessed by the South African Bureau of Standards to ISO9001/IATF16949. Our quality system, products and processes are audited regularly by OEMs to ensure their specific requirements are met.
Our dedication to quality and customer satisfaction cultivates a team ethic that extends throughout the company and includes suppliers of raw materials and services. A supplier development program encompassing quality, productivity and costing issues is vigorously pursued.
The effectiveness of the entire FRAM quality system and its quality ethic has been a cornerstone of the company since its inception; thereby ensuring products consistently perform to the highest standards.
WARRANTY
The FRAM quality system is regularly assessed by third-party auditors to the ISO9001 & IATF16949 standards. Our quality system, products, and processes are also audited regularly by OEM's to ensure their specific requirements are met.
Click here for our complete product warranty